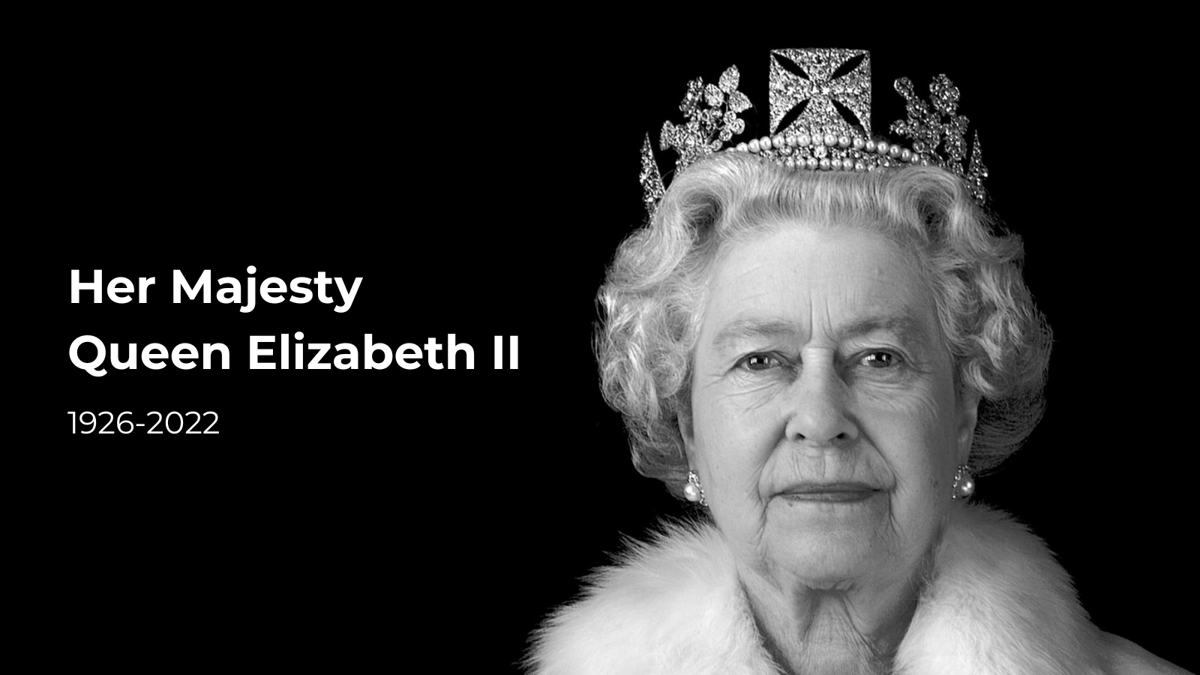 As a school, we are deeply saddened to learn of the passing of Her Majesty The Queen on 8th September 2022, at the age of 96. Our thoughts are with her family at this difficult time.
We join people around the country, and across the Commonwealth in remembering her life and mourning her passing after an unprecedented 70 year reign.
Our Principal, Lisa Davies, said:
"As a school, we will have great memories of our whole school Jubilee celebrations a few months ago which saw us come together as a community and celebrate her 70 years on the throne.
In her 70 years as monarch, Queen Elizabeth II has inspired generations with her courageous effort and dedication to our country. Her patronage and charities covered a wide range of issues, from opportunities for young people to the preservation of wildlife.
Today, we came together again to fondly remember our Queen in our whole school assembly, looking at her extraordinary life and reflecting together during a minute's silence. The children listened well and we looked at the wonderful qualities of our Queen, such as her dedication, loyalty, resilience and her sense of fun and how these qualities are an inspiration to our children and adults alike.
From all of us at Rodbourne Cheney Primary, we would like to say a huge thank you to Queen Elizabeth II for all the wonderful years, guidance, and devotion to a life of service. She really did fulfil her aim of":
'I declare before you all that my whole life, whether it be long or short, shall be devoted to your service.'
The White Horse Federation Chair of Trustees, Ninna Gibson said: "The White Horse Federation is grateful to Her Majesty for her service. The longest-serving monarch in history and a remarkable woman. We stand together with people worldwide in paying our respects and passing on our deepest sympathy."
During this period, the school will continue to be open as usual. We will ensure that the school community is kept informed as updates are given by the government around mourning procedures and events.