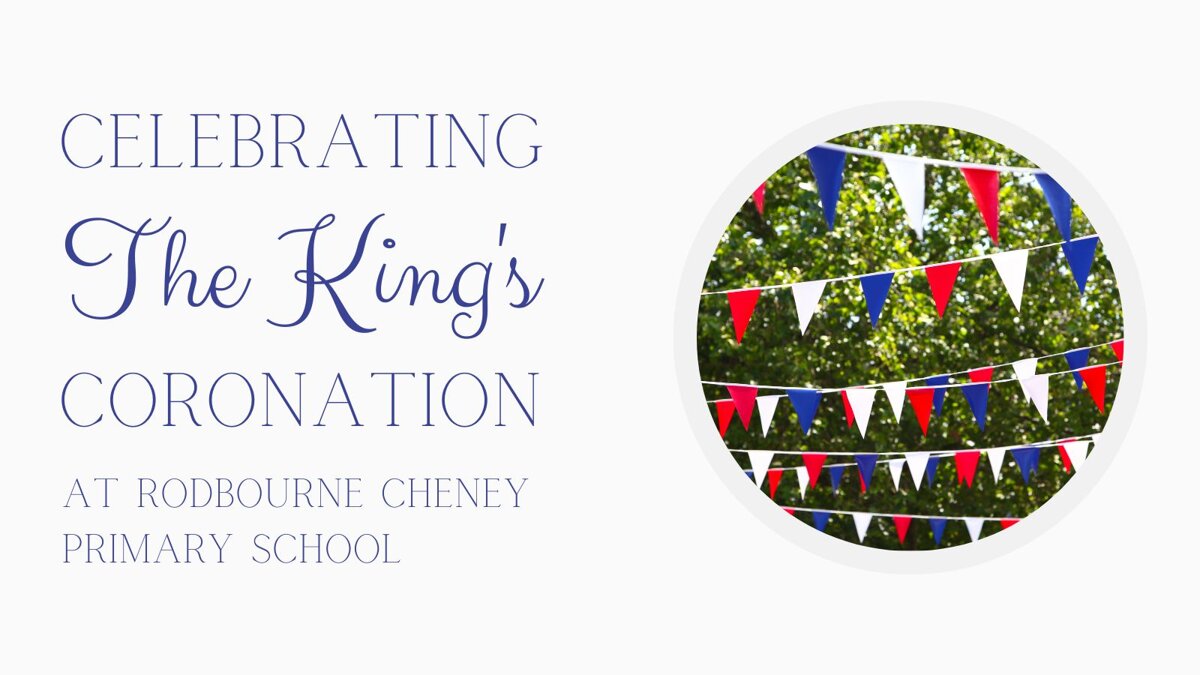 On Saturday the 6th of May 2023, the whole of the United Kingdom came together as we watched our new monarch, King Charles the third, be crowned King of England.
Last week's coronation event was a significant moment in British history as it marked the beginning of a new reign. Saturday's ceremony was steeped in tradition, and included rituals such as the king being anointed in holy oil; being presented with the crown and sceptre; and finally taking an oath of allegiance to the British people and our country.
The significance of this event has not been lost at Rodbourne Cheney Primary School as during the week leading up to the 6th of May we taught our children all about the history of the British royal family, as well as why the coronation is of vast importance. We also didn't miss the opportunity to further promote British values to our pupils.
As well as integrating the coronation into our lesson plans, we also hosted a number of activities that encapsulated everything British. For example, On Friday the 5th of May we hosted a special coronation celebrations day which included a special picnic.
In preparation for the picnic, our pupils participated in a cooking project where they had to craft their own quiche recipes and prepared their very own celebration quiches. Furthermore, every child showcased their artistic talent by creating portraits of King Charles, every single drawing was fantastic in its own right. After all this preparation the picnic was a massive success. It perfectly blended tasty food mixed with a vibrant atmosphere to create an unforgettable afternoon. The pupil's families were also welcome to attend our picnic which made the event even more special for the children.
When asked about the success of our coronation picnic our principal, Lisa Davies, had this to say, "Our whole school community has embraced the King's Coronation and we have enjoyed learning about the King's life. We have also enjoyed becoming palace portrait artists and have produced amazing works of art for the King. We are excited to finish our coronation week with a whole school family picnic -bringing our school community together- and also to eat the quiches the children have created."
Last Saturday was an important moment in our country's history; and we hope everyone enjoyed celebrating the coronation, with their family and friends, as much as we enjoyed hosting these events!