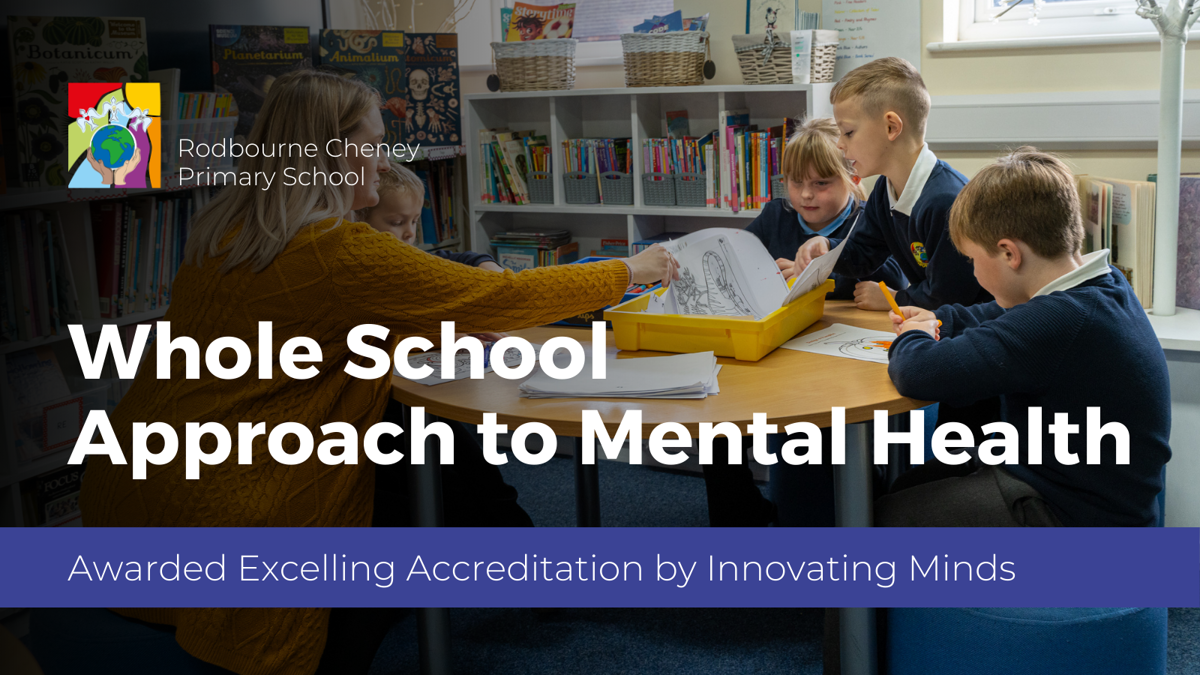 We're excited to announce that our school has been awarded with Excelling accreditation for our whole school approach to mental health. Read our blog to learn more:
The whole school approach to mental health is a scheme set up by Innovating Minds, in which they offer support and training in best practices, curriculum, and policies to implement across the whole school through their Edupod platform.
Rodbourne Cheney has successfully achieved the Excelling accreditation, which is outstanding recognition that our school has excelled at demonstrating a whole school approach to mental health.
This means that we have implemented the five core principles set out by Edupod:
Readiness & Motivation
Leadership & Strategy
Working Together
Staff Support & Development
Student Support
You can find out more about the Whole School Approach to Mental Health here: https://www.myedupod.com/blog/blog-about-whole-school-approach
This is a fantastic achievement for the entire school and we're proud of the recognition received by Innovating Minds.
We look forward to continuing with this important approach to mental health in September.